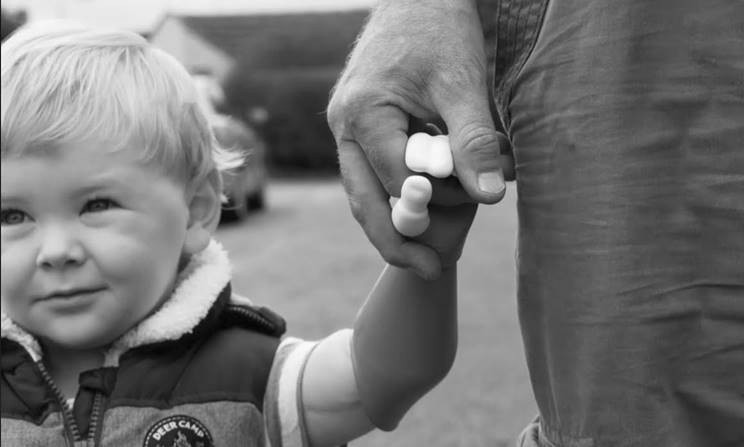 Posted by Kate Wood, Culture Director
•
26th July 2019
Thursday morning, off for the last time to Mandalay Bay hotel.  I was feeling very fresh as I hadn't gone to the Queen concert the night before, however when I saw the pictures the WIT gang sent me I did feel like I was missing out.
My favourite was this one of Estelle Jackson, Head of Diversity and Inclusion at Poly, we had some really good laughs together this week and I learnt so much from her about 'inclusion'.
I head straight to the UK Area General session.  All UK Partners come together as one community to celebrate and hear the best stories from the last year as well as a dose of UK inspiration.
Joe Macri Vice President of UK Commercial Partner UK got the session off to an enthusiastic start, reinforcing Tech Intensity and Democratising Digital.  It was great to hear these themes spoken of again.  Joe detailed 3 objectives.  To Celebrate.  Our Opportunity.  To go after it together.
Next up was UK CEO Cindy Rose.  825 UK Partners had taken the long trip to from the UK to Vegas and her pride was visible "the UK performed and transformed" despite the political uncertainty of Brexit lingering. 
We saw the stats to back up our success, 20% top-line growth, up to 62% and the UK is the No 1 Cloud market in the world.  Maybe Microsoft should try and help us out in the Eurovision or the next World cup?
I always like to learn from other partners and it seems the best partners are scaling the beliefs held at Microsoft, which again excites me as it aligns so well to our beliefs at EYP.   
A few quick takeaways:
Digital skills gap; invest in capability, 20,000 technical apprenticeships in the UK
The UK has a diverse market but the UK market average is only 17% is females in our industry. MS is challenging this with 35%, good but not good enough, we all need to learn from them and build up from there. 
Responsible AI – AI is a massive driver of economic growth- but anxiety around it, businesses need to prepare an AI framework with ethics and transparency
Great to see Dan Scarfe up again and New signature awarded 2019 Partner of the Year.
Next up was Clare Barclay UK COO – fantastic message, confirming the UK is the fastest-growing market - so much opportunity, the rate of change is accelerating.
Reinforce the 255% growth in teams in the last 12 months, 124 billion opportunities in the intelligent cloud and Julia Whites' Priangle, Data and AI is the biggest area of growth. 
Damian Stirrett led with an example of a client's quote on the evolution of Microsoft
They used to manage our inboxes now they manage our factories.  "What are you good at?"  He urged "Think about your differentiator" he appealed to the room, he was very inspiring to listen to, I remembered meeting Diana Parker from his team last year and thinking what an exciting part of Microsoft to work.
ANS got a shout out from Damian for being northern, which he said set them apart, he was right they are a great business and like us northerners say "I was made up" for my pals at ANS, Beth Williams, Katy Rawlinson and Chris Hodgson, even though they were not there.
Paul Bolt, Chief Marketing officer explained buying has changed, 80% of b2b start buying independently and want self-service. 
Azure market place and Appsource secure 2 million users per month and a broad range of customers too, his advice reinforced that Appsource was where we needed to be, to scale, the untapped revenue it seemed was waiting for us.
The whole session was really joined up and echoed everything I had heard during the past week.
To wrap up was a recap of the story that we had seen last year.
When Ben Ryan started his journey to develop a new 3D printed arm for his son Sol, little did he realise that his innovation had the potential to change the lives of children worldwide, both AC and I so enjoyed the story last year. 
It was a moment of pure joy when Ben, Sol and family had come onto the stage, so it was a perfect end to the week to hear from them again and be reminded of what is possible.
My final challenge of the week would be to narrow it down to my Top 5 Takeaways, there were so many.
To help me, I enjoyed my No 1 takeaway of a different kind - A Shake Shack and I start to think of returning home.