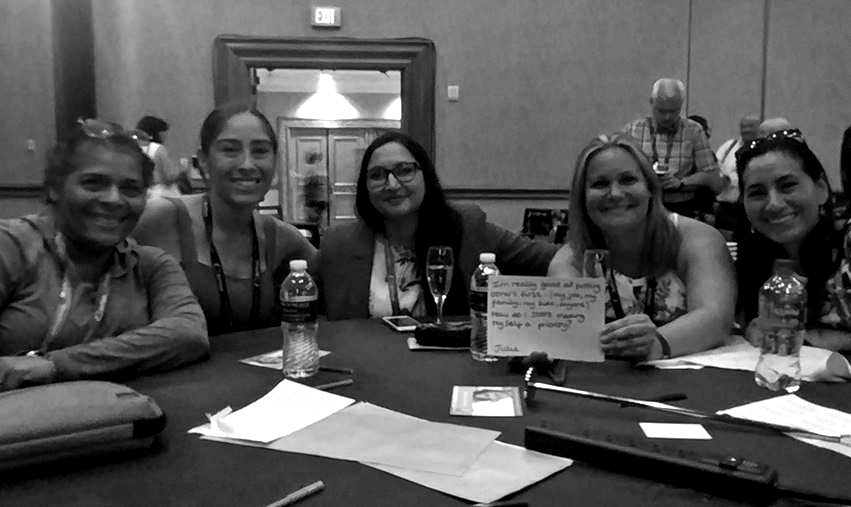 Posted by Kate Wood, Culture Director
•
05th August 2019
What an adventure; here is our Microsoft Inspire 2019 Top 5!
Co-sell.  In 24 months the program has seen $9.5 billion in annual contracted partner revenue — IP co-sell deals close three times faster, are six times larger and drive eight times more Azure consumption.

The commercial marketplace has 40 million users and more than 12,000 applications and services ready to go, it is rolling out new pricing models, a rewards program and a new route to market.  Microsoft expects 500 million apps to be developed within the next 5 years.
'D and I' - Therese Huston PHD was a standout session for me: Giving feedback to Diverse Colleagues – "Compared to white men, women and minorities receive less valuable, focused and usable feedback". This leads to fewer promotions and limited success.

This is a key focus of engage and this session was powerful and reassuring of the choices we have made at EYP HQ.  The focus on 'D and I' in so many sessions and the interest in the WIT Network felt like the world is definitely moving in the right direction, we all need to keep steering it.  
AI - Every single thing was spoken about, any kind of product or solution area - had something around AI in the description.  That a renewed commitment to AI and the need for organisations to adopt responsible AI, that it is a driver of economic growth. 

This mixed with anxiety around it; it is critical to prepare a framework with ethics and transparency.
Azure -  Cloud as a springboard for innovation.  We heard several times that 90% of all the data that exists today was generated in the last two years alone.

Microsoft is developing Azure into a world computer, something all 7 billion of us will benefit from, it's a world-changing goal, but then so was "A computer on every desk and in every home."
Empowerment - Satya Nadella reinforced Microsoft's mission. "To empower every person and every organisation on the planet to achieve more".  Yet they can surely only do that when everyone is included.  

77% of the two billion frontline workers worldwide still feel that they have been cut off from the positive developments in other areas of the company as a result of outdated tools.  Microsoft is now doing everything it can to change this.  With engage as 'the voice of the employee', we got that for you Satya!
I boarded my plane back to Manchester, with a belief that will last much longer than my Nevada tan, "Together, we achieve more".
This can be felt through the tremendous momentum of MS Teams to connect people, the honest insights from the Microsoft senior team, the glorious daily welcome you receive from the purple shirted helpers and shuttle organisers or the friends I met and new ones I made or the encouragement you can depend on as part of the IAMCP and WIT Network or the immense pride you feel as a Partner.
To Paraphrase Mary, "I have dreamt, I have believed and now I am off to achieve"
See you next Year Vegas. xx