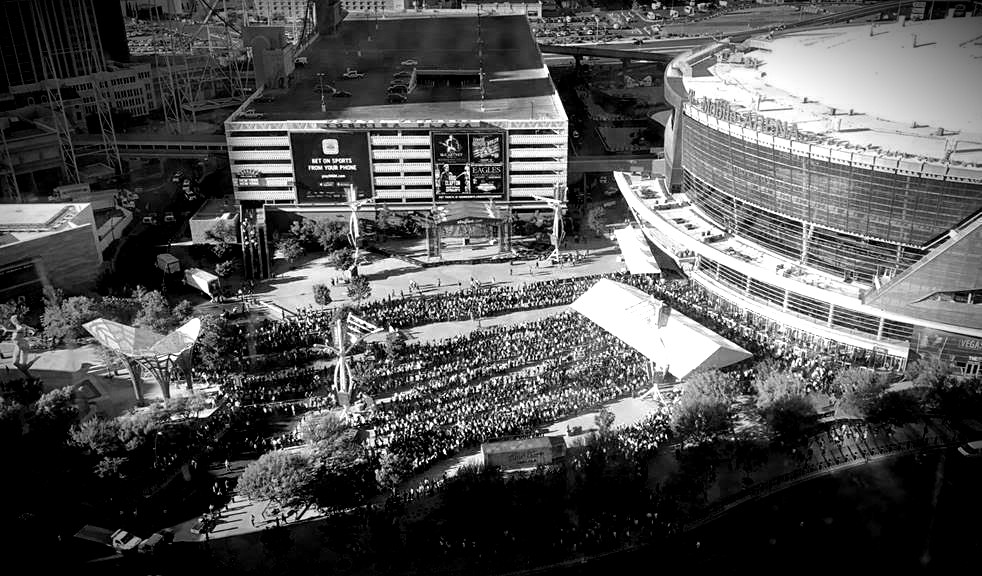 Posted by Kate Wood, Culture Director
•
02nd August 2019
The crowds outside the T Mobile stadium at 7.30am this morning left you in no doubt we were in for something special and Satya Nadella did not disappoint. 
I was lucky enough to have reserved seating in the IAMCP and WIT area so got a great view of the show ( and it was a spectacular show) began.
The videos, the dancers, the sign language, the music and the stories all laid way for the crowds to rise and welcome surely the most popular CEO in the world!
100 thousand Microsoft employees, 17 million Partners, 7 billion people - together we are more, that was his intro and you immediately felt part of something special!

 
Satya thanked the partners and began to celebrate the success of the past fiscal year, there were impressive stats for our industry, 3x more software developers in the past 12 months, 36 million developers in the community that is Github.  Every company is a tech company these days.  
Azure is the world's computer with 54 data regions - Azure playfab – this starts with gaming, Universal studio is using Azure playfab already, allowing real-time gameplay in queues at Universal studio (should have had it outside this morning in our queues I thought to myself).
The big announcement was of  SQL hyperscale, this has unlimited capability, we were shown a real-time example of this with autonomous cars, it streams data to the cloud to understand the performance of the car and doesn't limit data (AWS does) the example was of 1 million cars data using 200 terabytes. 
Satya was clearly excited to show this and explained that when he showed Bill Gates, Bill had emailed him saying wow, something he apparently never does!  
He had then followed the Wow with a load of requests for him to do other stuff!  When he explained that to back up and restore, it takes less than 10 minutes the man behind me (not Bill Gates) also exclaimed rather too loudly wow!  Hyperscale is it seems is hyper impressive.
Next up was Julia White, she spoke of being too busy to attend every event she was invited to speak at but that this wasn't a problem as technology would help you be anywhere and speak in any language. 
What she did next was like something out of a weird Sci-Fi film.
Using mixed reality and AI allowed us to see a hologram of herself speaking Japanese, a language she doesn't speak, it was astonishing, could this be the future of EYP in the coming years to improve cross country leadership for global clients I think?
Next a real-life story from Dr Raymond Campbell who created a backpack which he has used in South Africa where previously people waited weeks for medical results they can now be streamed to the cloud and get results in 20 minutes, which can bring affordable healthcare for all. 
The video showed a nervous pregnant woman and reinforced just how technology changes the lives of everyday people in ways I had never imagined.
Satya enthused about Citizen developers, AI builder is a new power platform that needs no professional qualification to use and will be the great equaliser. 
One product that had a breakout year is Teams - I wasn't surprised at this due to the success I have seen at Chess and the other companies I have helped roll it out. 
We saw a real-life scenario about how it had revolutionised education with 500 students all working together, without the use of Teams their experience would have been very different
Satya covered so much (maybe too much in 90 minutes, the session could have been longer)  even taking part in a real mixed reality Minecraft game live on stage, seeing him dodge the giant spiders showed his fun side.
His powerful message ended with a reminder how the few can support the many and again he concluded the 3 key numbers 100, 17 and 7. 
Together we can achieve more and as I looked around I knew nobody in that stadium (apart from maybe the giant spiders) was in any doubt of that.
I  then made my way back to Mandalay Bay via a very substandard Fried Chicken meal, ready for the Women in Tech Luncheon.
I got butterflies entering the massive ballroom and was taken straight back to last year when I had spoken there.  I felt a mix of relief but also disappointment that I wasn't going through that again, it was the scariest but best thing ever.
I was sat on a front-row table with a group of people from Microsoft USA OCP (One Commercial Partner) several of them I new and a few had been there last year when I spoke so that was really nice.
This year the lunch was a joint venture from Microsoft, IAMCP, Women in Cloud and WIT Network, well organised by Sian Suthers and proved to be an inspiring reminder of why Diversity and Inclusion are not optional, no longer a compliance issue but what is required for Inclusive Growth for modern businesses.
Starting with a fireside chat with Satya and Gavriella which was really human and came across warm while informative. 
It opened up to the audience for Q and A. For those of you following my daily 365 days of advice video project, this was my chance and there was no way I wasn't going to ask Satya for his best piece of advice to be successful, I was straight up to the mic!
The reason we all laugh when he first off says "Be Bold and Be Right" is because that was Steve Bulmer's advice to Satya when he took over from him as CEO.  His advice to me was far better, he advised to get to know the customer and focus on them and your own culture to achieve success.
Then a great panel hosted by our WIT President Christine Bongard who interviewed Coco Brown, Sarika Malhotra and Lindsay – Rae McIntyre, some really valuable insights and also good to hear real-life experiences.
Great to see Sarah Gray as always and her Dress with Pockets made me smile.
A lot to take in today and a few moments I will never forget.  I watch a few episodes of Forensic Files (my favourite USA TV show) with a glass of wine and plan how I can get the mixed reality Japanese hologram of Julia White to take part in my 365 days of advice project tomorrow after all topping Satya won't be easy.