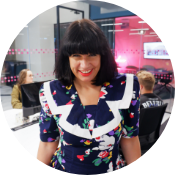 Blog by
Kate Wood
MD & Founder
Few things are more exciting than getting involved in a new project, working hard on it together with the team and seeing how it evolves and grows: that's what happens when you work at a startup.
Work for us and you'll move away from the boring "preset to-do list" into a world full of new challenges and possibilities.
Yes, working at a startup is an adventure. Big companies have already done all the work and you just have to follow an established plan –your job is focused mainly on getting your assigned tasks done. At a startup, you will have to help create everything from scratch, imagine and develop the workflows that best fit the company, change and adapt them once and again.
If you have little or no experience in the world of work then working for us will be a wonderful way to acquire experience and continue learning while doing real work in a dynamic environment.
For experienced professionals, swapping from a corporate business to a startup is usually the best way to break years of routine, get new goals, regain passion and continue growing by using your knowledge to help create something new.
1. Professional Growth - We will give you half a day a week just to focus on developing yourself
Working at a start-up is a great place to build upon your existing skill sets, gain experiences in many functional areas, and take on a ton of responsibility. As the company grows quickly, so will your opportunities for career advancement.
2. Passion – We are passionate, and we want your passion too
The entrepreneurial nature of a start-up undoubtedly creates a lot of passion which means our team have the same positive energy and excitement as you do.
3. Job Variety – It's never ever boring
The challenges and opportunities at a start-up constantly change which means you are forced to adopt new skills, take on new projects, and will never be bound to a dull, boring routine. This is a lot different than working at a larger, established company.
4. Personal Growth – We will arrange an external mentor for you to learn from
Strengthen your team-playing abilities as well as your self-sufficiency. Get the most out of the experience and develop your social skills by wearing many "hats" and making important decisions.
5. Company culture – You can help shape it – it's your culture too
We are small, you will get to know personally and create a bond with everyone on the team. Working at a start-up is like being part of a close-knit family, where you can actually be yourself.
6. Learn – If you aren't growing, we aren't growing…
The innovative nature of a start-up usually allows you to have close with all the people we deal with, we have great contacts at big technology companies and want you to get a lot of exposure to them too.
7. Creative Office Environment – Hot desking at the coolest office Manchester
Instead of the typical cubical scenario you'll find in most large companies, we have a creative work environment that are designed to feed your creativity and tap into the right side of your brain. Trade in your suit and tie for jeans and sandals.
9. Diverse Work Schedule – We are flexible if you are…
There's a lot of work to be done but we know life is busy and we want you to have balance, you could negotiate a very flexible schedule. Alternate working from home or abroad as long as you do the work, we are happy.
10. Be Influential – We know what our ideas are – we want yours
At a start-up there is more of a chance for opinions to matter. Moreover, the work you do at a start-up makes a real difference and can have a significant impact on the success (or failure) of the business.
11. Expand your network – It's never what you know, it's who…
Get access to industry events, local meetups and build your professional contacts with like-minded professionals. This can go a long way when looking for recommendations or new career opportunities.
12. High-level Job Opportunities – We replaced the glass ceiling with a sunroof…
Start-ups are ever-changing and if you do your job well, you could fast track into a management position a lot quicker than an established company with a defined hierarchy.
13. Fun Team Events – We work hard and we celebrate success…
With hard work comes fun and celebrating success too. We want to build relationships and play our part in the local community by supporting local charities.
14. Be a Part of It All
And last but by no means last, I can't say it will be easy, but it will be excellent, you will learn more in 6 months that you would in 3 years at a big company (believe me!! I have) you should join a start-up because it's a unique experience to help build something and be part of its growth from the very beginning. This means living the high highs, low lows, and everything in between and living together as a team.
Fancy it? If you don't believe us... Famous Quotes about Start Ups.
"Chase the vision, not the money; the money will end up following you." Tony Hsieh
"The question isn't who is going to let me; it's who is going to stop me?" Ayn Rand
"Your work is going to fill a large part of your life, and the only way to be truly satisfied is to do what you believe is great work. And the only way to do great work is to love what you do." Steve Jobs
"I've learned that it's better to move fast. I'd rather we make a mistake, realize we did, and try something else instead of spending a lot of time thinking and not acting." Rashmi Sinha
"If everything seems under control, you're not going fast enough." Mario Andretti "Fail fast, fail hard, fail often." Reshma Saujan
"If you aren't embarrassed by the first version of your product, you shipped too late." Reid Hoffman "You need three things to create a successful start-up: to start with good people, to make something customers actually want, and to spend as little money as possible." Paul Graham
"Do you know great minds enjoy excellence, average minds love mediocrity and small minds adore comfort zones?" Onyi Anyado
"The future is not just about start-ups but stay-ups; anyone can start but it takes those who can stand the test of time to stay relevant." Bernard Kelvin Clive
"Entrepreneurship is the last refuge of the troublemaking individual." Natalie Clifford
"We have never tried to do most of the things we are dead sure we cannot do." Mokokoma Mokhonoana
"Courage doesn't always roar. Sometimes courage is the quiet voice at the end of the day saying, "I will try again tomorrow." Mary Anne Radmach
"Character is what you do after you've made a mistake" Stephen Inoue
Walt Disney told his crew to 'build the castle first' when constructing Disney World, knowing that vision would continue to serve as motivation throughout the project. Oftentimes when people fail to achieve what they want in life, it's because their vision isn't strong enough." Gail Blanke