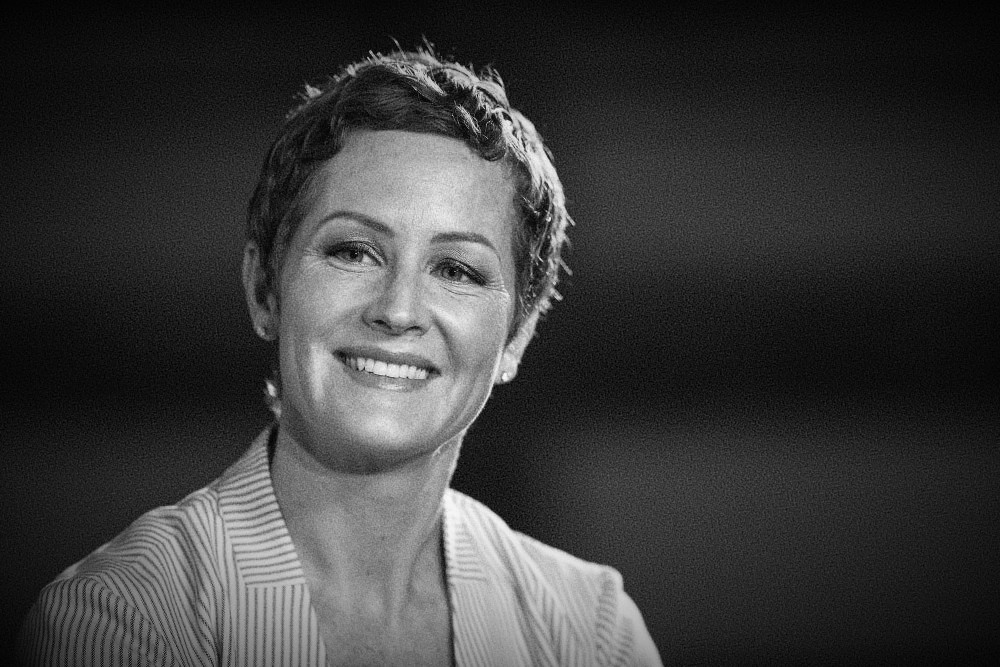 Posted by Kate Wood, Culture Director
•
18th July 2019
Mary Hunter and I walk to Mandalay Bay in the scorching heat and as the golden building looms above you, with two recognisable flags; I feel that sense of excitement as I am greeted by the many Microsoft helpers in their purple shirts, who really do seem to want you to "have a good day".
They have the expertise, scale and capability to support enterprise Microsoft Dynamics and CRM customers worldwide. 
Thomas reached out to me last year after he attended the luncheon that I spoke at, we immediately hit it off and our love of culture and our shared sense of humour meant I was really looking forward to meeting him face to face. 
Thomas's offer was to help me with anything I may need since leaving Chess to work on EYP was incredibly generous, his advice so valuable and insightful, all I could think as I walked away was I can't wait to tell Alan all this.
My first session is on Data and how it can transform business decisions – I chose this because we know that the data provided by EYP informs businesses rather than allowing them to make decisions based on feelings.
A few takeaways. Data fuels business transformation.  Unlock insight to generate actions.  We cannot improve what we can't measure.  Relevancy; all data needs to be relevant
Next was a session on the benefits of App Source and their new Go to Market strategy.  This is not something I knew a lot about so it was great to find out the detail and how this can widen our reach and allow more customers to access EYP. 
I spoke directly to the presenters after the session who agreed to help with any queries I may have and they invited me to the booth in the Hub area where I could get a demo of the data I will receive once using Appsource; it was really interesting and I felt I learnt a lot in this session.
Next up is my favourite MS exec Julia White on Azure – Better Together.
There is no doubting that Azure is now the platform of choice, 95% of Fortune 500 companies use it.  3 key messages were it allows you to Invent with purpose, Azure is safe and that MS is a Platform provider, not a competitor.
Julia announced 'Azure Lighthouse' allowing scalability and simplicity; one single place for you to manage your customers with Azure managed services.
The enlightening 90-minute presentation focused on the triangle of priorities - a Priangle :) - Migration, Innovation And Enablement.
We got to hear from partners and their success stories.  I was particularly pleased to see Dan Scarfe (New Signature) on stage, Dan used to be on the IAMCP board with me and is a really helpful and supportive, so great to see his success and industry impact being recognised. 
You can't help but be excited by Azure and its endless possibilities, I used to think the cloud was just something technical, but Azure is for all our lives and I am very glad we have it.
Next, another Go to Market session for ISVs – a key focus for me this week is to find out how we can improve the experience of our customers. The session reinforced that ease and simplicity are what people want.
I spend the next 90 mins roaming around the Hub area, talking to different booths, so much to see.  I visited the IAMCP and WIT booths, pleased to see both are getting a lot of new sign-ups.
I then get the shuttle bus to the Wynn hotel for the UK celebration party.  I am first to arrive!!
So I wander around the hotel shops for a while as nobody wants to look too eager!  I meet Kate Devaney who was on my plane (we keep bumping into each other), we hit it off at the UK Welcome party and get straight onto the red wine from the free bar again.
I meet up with Emma De Souza and Insight Team, Mary and the Columbus gang, always nice to see Angela Evans from Microsoft, Laura Mead and Elena from the IAMCP board and loads more.  I stay out until 1.30 am and I even have a dance to Oasis. 
I wake up wishing I could migrate my hangover to the cloud... maybe next year.