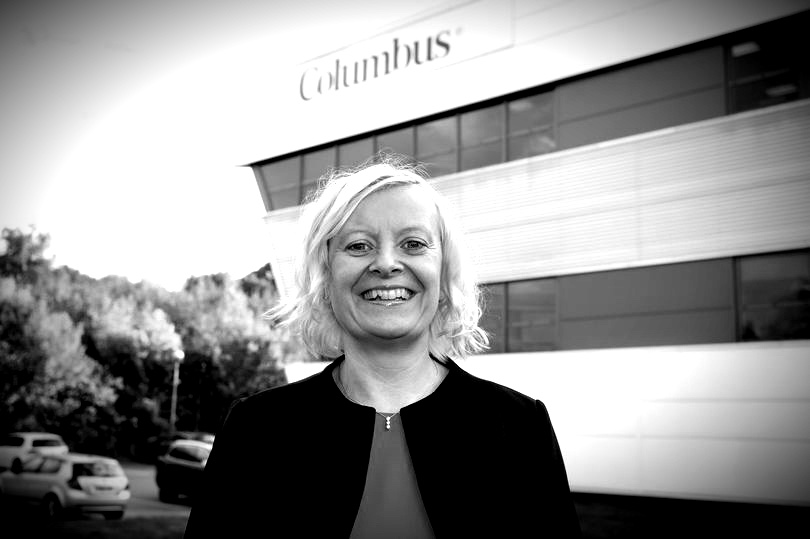 Posted by Kate Wood, Culture Director
•
25th July 2019
Mary is the MD of Columbus, a business leader with a proven track record and as my earlier posts can attest, Mary is a great person to find orange juice with. 
When you hear Mary talk you can tell how proud she is of work she does and of her family.
I am fortunate enough to have heard Mary talk several times and gotten to know her personally after an invitation for lunch in Nottingham. 
When you meet Mary within minutes you feel like you have known her for ages, both passionate and supportive while still being practical and outcome-driven.  I love spending time in her company and latching onto some of that energy; I knew this would be a great session.
Mary's ethos is you can have anything you want as long as you believe you can and she has evidenced this.
Explaining to an American audience what a council estate was and where she came from.  We each documented our dreams along with a number next to them for the length of time it would take us to achieve it.
The room had a buzz in the air and I swear we all walked our feeling taller and braver than we entered, thank you Mary.
Thank you, Mary. It was just what I needed, we have big goals for EYP and I have no doubt as I sit in Mandalay Bay next year we will have achieved them.
Then I headed off to a session I had been really looking forward to and I was not disappointed.
As next, I got to meet Therese Huston, PhD from Seattle University.
Therese, came over to say hello before the session started and was really interested in the EYP story, as soon as she started presenting I soon realise why. 
Her studies and published work on the inconsistency of feedback was music to my ears; this is why we created EYP and here was a specialist leader in Diversity, Inclusion and Belonging, talking about what we knew to be true.
I was fixed on every word that Therese spoke. 
Therese specialises in converting research findings into best practices.  I won't say too much here but it both reinforced what we are doing and also gave me a lot of new ideas; I can't wait to speak to AC about.
This for me was the most insightful session at Microsoft Inspire 2019.
I admit to being a little disappointed about the lack of sessions with the words employee engagement in the title.
So I was excited for this next one and while it touched on a lot of the modern workplace stack which I am very familiar with, it gave me ideas about how we can integrate 365 applications with EYP.
A well-delivered session and I have never felt so excited about O365 and SharePoint in my life and at the end of a long day, that's saying something!!
The main takeaway which for me reinforced our EYP strategy:
Organisations must increase engagement to increase performance.
Some nuggets of info; Shell is 470% more engaged when they started using 365 applications; employee engagement needs to be a Stethoscope, not a megaphone.
I felt like they were talking directly about engage; 2 way connections, to break down barriers, consistent communication and sustainable engagement, listen and ask.
An inspiring day that reinforced my beliefs rather than taking in new knowledge; exhausted I drifted off to sleep with Mary's words and Therese's findings echoing above the faint but ever-present buzz of the air conditioning.
Dream it, Believe it, Achieve it.