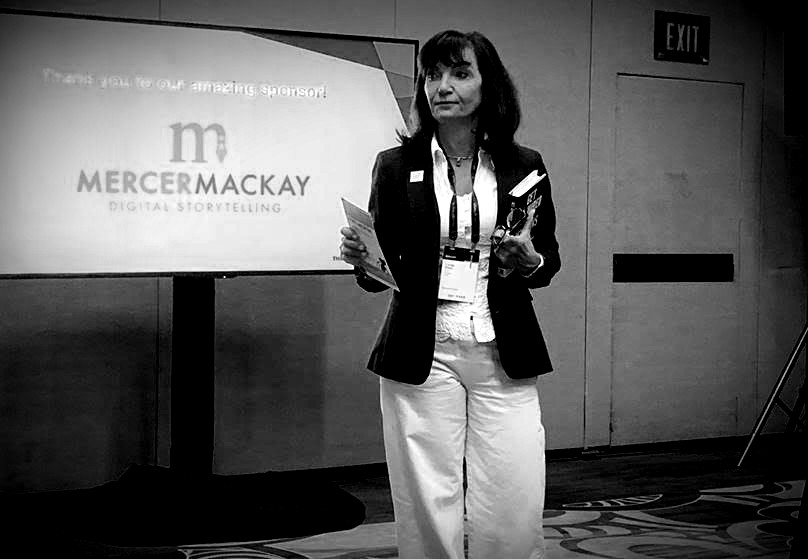 Posted by Kate Wood, Culture Director
•
23rd July 2019
The day started at Mandalay Bay with the Women in Tech (WIT) Network annual AGM and Charity Breakfast, it got off to an inspiring start when Linda Rose came to do a talk about her book – "Acquired for Millions".
A founder of multiple financial and technology companies, Linda is internationally recognised as an advisor, speaker, author and expert in the IT Consulting & Services industry.
Named as a Microsoft Women of Inspiration Award winner - as well as the Top 100 Most Influential People in Accounting.
A highlight of the week and probably my life was when she came up to me, yes she approached me hugged me and said...
"Hello Kate, I have been following you, you have left your job and gone on your own, you do a great job and your posts are so entertaining and funny, you are a fantastic public speaker and could make a lot of $$$ doing it"
I nearly dropped my breakfast!!
Linda is a generous and genuine person and I cannot wait to read her book, from which the proceeds go to the WIT Network.
Everyone could do with being more like Linda.
It was a productive and positive AGM, we will build on the membership and reach of 2019 and hopefully engage with new communities and support as many women as possible.
Gail Mercer McKay spoke from the heart about her business journey, she got us all to write down our goals, hers of creating a Million-pound business and supporting women in Haiti have both been achieved; Gail made me feel like anything was possible.  We then all got filmed to encourage others to join the WIT Network.
I set off for the day ahead feeling lucky and listening to Gail and Linda like I could do anything!